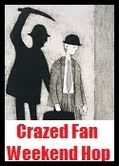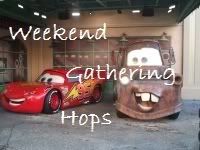 Since I'm participating in more blog hops this weekend (they're addictive! Insert cliche about candy here), I thought I'd share some books that I read as a kid that I've never discussed with fellow readers. I'd love to know if anybody else read these books, and what they thought (then or now).
I've written before about Quest Books: those special titles you read as a child that you can't find and reread because you don't remember any identifying information. Because I like naming things, I'm going to call the unusual books kids read Outliers.
The degree to which these books are unusual will vary, depending on the reader. I've never talked to anyone else who read the books in the list below as a child. Of course, this doesn't mean I was the only child of my age who loved these books. But Outliers aren't books you easily discuss. They're not instant bonding material. They're not the novels that serve as a touchstone for generations of readers, like
Bridge to Terabithia
or
Sweet Valley High.
Outliers are books that strike a personal chord with an young reader at a particular moment.
To use my brother as an example (hi G.A.!), he loved books on anything WWII. One of them was a guide to identifying military aircraft. This book, whose title I've probably suppressed if I ever knew it, was totally not up my alley and fairly unusual. I'm pretty sure the other kids on the block weren't reading it. You couldn't get it at our local library. In other words, it was an Outlier.

1. The Shoes series, by Noel Streatfeild. This series was actually available at my public library. They had about a dozen books from the series, in editions that were at least 30 years old in the 1980s. Does anybody else remember those hard books with the spine info. engraved, that didn't come with dust jackets or blurbs? They were some kind of special library edition. I feel like I should know what they're called, as a newly minted MLIS. But in any case, they're a dying breed in public libraries. Anyway, back to the series itself. The series is set in the WWII era, and features different girls in each book who are performers in some way--dancing, acting, skating, etc. The world they depicted was totally alien to me (I learned all kinds of weird British words). The best part was the focus on these girls as independent, talented children who lived in really interesting worlds.

The first image at the left is of an edition similar to the one I read as a child. The second image at right is one of the reprints done in the early 90s of three of the "Shoes" books. I have no words except, ugh.
2. Ivanhoe, by Sir Walter Scott. I'm not sure whether I actually liked this book, or I liked the fact that people were impressed that I was reading it. Even at the time, I knew it was not great literature, even though it was supposed to be a classic. The anti-Semitism is out of control, and it's not that interesting of a story. But I read it to the bitter end, and was quite proud of myself. It's amazing how the opinions of other people influenced my reading choices when I was young.
3.
The Complete Book of Doll Making and Collecting
. I was obsessed with this book. The projects were way beyond my capabilities, and the materials I had access to, and it wasn't like I was going to start collecting expensive antique dolls. But I pored over this thing like it was my bible. I still have my copy.
Does anyone else remember reading an Outlier from childhood?